Free Clinic, First Come-First Served, NO ID Required
The Glendale Health Festival & Remote Area Medical Volunteer Corps Bring You
FREE DENTAL, VISION, and MEDICAL CARE FOR CHILDREN AND ADULTS!
Saturday, November 5 | 9:00 a.m.
Sunday, November 6 | 9:00 a.m.
Pacific Community Center
501 South Pacific Avenue, Glendale, CA 91204
FOR MORE INFORMATION CONTACT THE AAMS AT (818) 980-7777 OR EMAIL TO: INFO@AAMSC.ORG.
Extractions
Fillings
Cleanings
Eye Exams
Glaucoma Testing
Eyeglasses Made On Site
(based on prescription)
Flu Shots
COVID Vaccine
Glucose & Cholesterol Screening
Blood Prssure
Cancer Screenings
Women's Health
Medication Management
Mental Health Education
Addiction Awareness
Nutrition Education
Bone Density Screening (Saturday Only)
Hearing Test
Medical Consultations
Onsite Drug Disposal
Weight Management Education
And much more!
Free COVID Vaccine and Flu Shots
Free COVID Vaccines and Flu Shots available. Please scan the QR code or click the link below to register!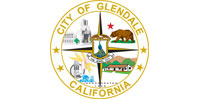 Sponsorship / Exhibition Opportunities
Adventist Health Glendale
Armenian Relief Society
Art Life Medical Billing & Consulting
Covered California
Forest Lawn Memorial Parks & Mortuaries
Lion's Health Insurance Services
OneLegacy
RadNet Management
YMCA of Glendale
YWCA Glendale and Pasadena